IT'S NOT HYPE. IT'S SCIENCE.
You may think all water is equal, but you've never had water supercharged with pure oxygen. Kure Oxygen Water goes beyond hydration and challenges everything you thought you knew about water, by helping you discover great health and your limitless potential.

Kure Oxygen Water pushes the boundaries of what water can be by uniting the two most essential elements of life, water and oxygen. Every bottle is meticulously crafted and infused with billions of ultra-fine oxygen bubbles. The Kure team spent seven years inventing and perfecting their proprietary technology that is scientifically proven to deliver bio-available oxygen to your body and brain.
​
With increased oxygen intake, you can expect some amazing benefits, such as: a strengthened immune system, skyrocketing energy levels, better performance, faster recovery times, clearer, brighter skin, and deeper sleep.
BENEFITS OF ADDITIONAL OXYGEN
Faster recovery
after exercise
Strengthens the immune system
Upgrades stamina
& sports performance
Boosts concentration
& mental clarity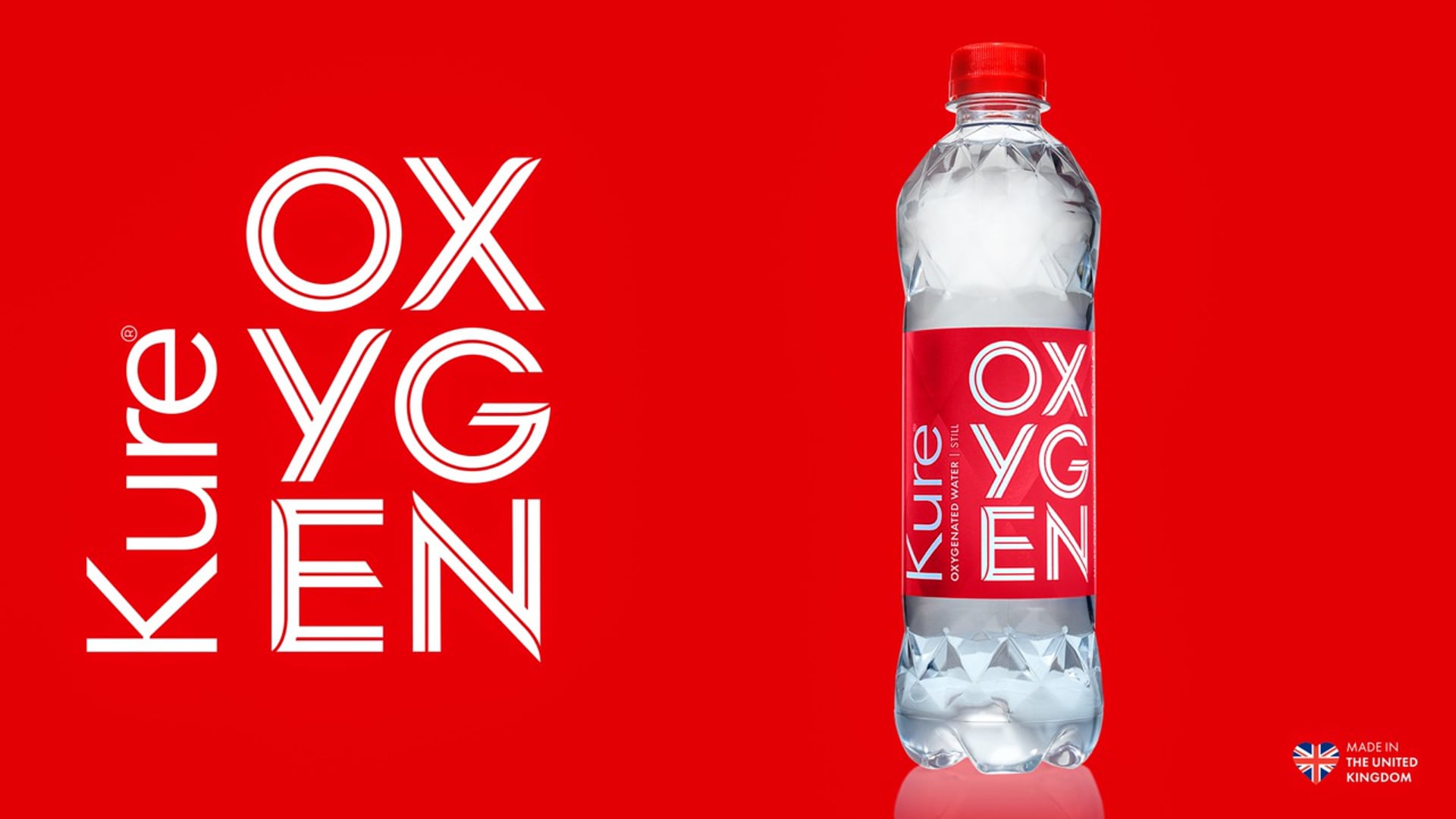 Like any effort towards healthier living, more oxygen isn't a one-time thing. To experience the full range of benefits, we recommend a minimum of 2L of Kure Oxygen water per day.
​
With increased oxygen intake, you can expect some amazing benefits. We encourage our new customers to take the Kure challenge and see how Kure works for you. It's truly incredible to see the positive benefits our customers have felt after drinking Kure Oxygen every day for 21 days.
We would love to hear how Kure makes you feel.
SUSTAINABILITY
SUSTAINABILITY
Love the water that loves the Earth. Every step we take, from sourcing to production to packaging, is taken with relentless, purposeful care in protecting and preserving our planet.
OUR STORY
OUR STORY
At our core, we are an innovation technology company. But it's our passion for helping others live their healthiest lives that truly drives us.
KURE NATION
KURE NATION
We didn't just start a bottled water company - we became a movement for better living. For anyone who makes strides - big or small - to lead a healthy way of life every day, there's a community of supporters waiting for you.
"I have been drinking KURE for 6 weeks now and can feel and really taste the difference. My skin is clearer and I feel I can function on less sleep. I subsequently gave up coffee and have just been drinking KURE and the occasional juice. I coach football for a Premier League outfit's youth set up and have introduced to our players. Highly recommend it to sportsmen/women and anyone who takes their health seriously."
Cole Salewicz - FA Licensed Coach
Want more Kure in your life? Join our ever-growing community of health-minded people just like you. Sign up for the latest updates on all things health, wellness, fitness, nutrition and of course, science.